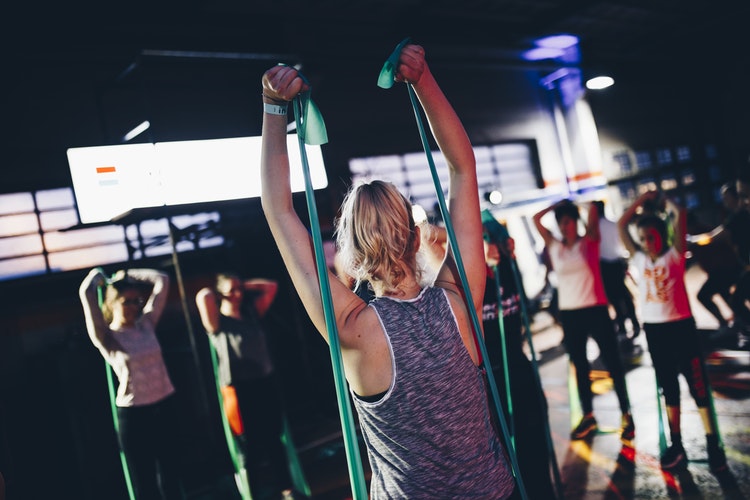 The holiday feasts are over, the eggnog is gone, and the new year is here, and along with it your New Year's resolution. Before you starve yourself dieting or give all your free time to a new gym membership, resolve to work smarter this year with classic shapewear. Slimming compression garments can help you meet your goals of a brand new you.
How Shapewear Helps You Accomplish Your Resolution
If you're like many New Year's resolutioners, you set a commitment to lose weight, get in better shape, or both. You may have even tied your resolution to a solid goal, like looking better at the beach or fitting into a little black dress. Slimming undergarments can help you meet your goals more efficiently in three distinct ways.
First, shapewear supplies compression to give your body a toned, flatter appearance. This does a lot more than make your clothes fit better. It helps you wear your favorite outfits with extra confidence. This new found positive outlook can help you succeed in sticking to a diet or workout plan to capitalize on the progress you've made and will make you happier with your overall results.
Second, compression gear helps train your muscles to compress more efficiently, providing extra support during your workouts. This extra support leads to fewer aches and pains while lowering your risk of serious injury. With classic shapewear, you can workout harder for a longer amount of time.
Last, compression clothing aids recovery time. The same slight muscle compression that helps you exercise more efficiently helps those muscles recover faster. The additional support means they are forced to work less to stabilize your recovering body. In all, compression wear may be one of the most important pieces of gym equipment you can buy.
What to Look for in Your Garments
Whether you're looking for slimming undergarments or compression outerwear, there are a few things you need to consider when making your selection.
Style - Some slimming compression garments are meant to fit under your clothes, giving you hidden support and shaping. Others are made to be worn as undergarments or outerwear, with a design that mimics contemporary athletic or "athleisure" wear. Whichever you choose, you'll want to make sure the cut supports how you intend to wear the garment.
Material - Classic shapewear usually comes in a mixture of 3 primary materials: Nylon, a synthetic material that has fibers that don't stretch and resist deforming, but can be woven into a material that stretches based on the weave; spandex, an extremely stretchy synthetic material that returns to its original shape; and cotton, a natural fiber that is soft to the touch, absorbent, and breathable. The way these materials are combined will directly impact the compression and comfort you get from your garment.
Firmness - Some gear provides extremely firm compression to flatten curves and provide the most support possible, while other garments offer a lighter level of compression. Generally, the higher the compression your classic shapewear provides, the shorter the amount of time you should remain in your shapewear, but lower compression levels are great for all-day wear. The right mix for you depends on your intended use and comfort level.
The Best Garments for You
There's a Compression Garment for You
Classic shapewear can be the first step to a fitter, healthier you in the new year. Be honest with yourself about your goals, the help you need reaching them, and what you need from compression garments, and you'll find the perfect aide for your new lifestyle at Underworks!