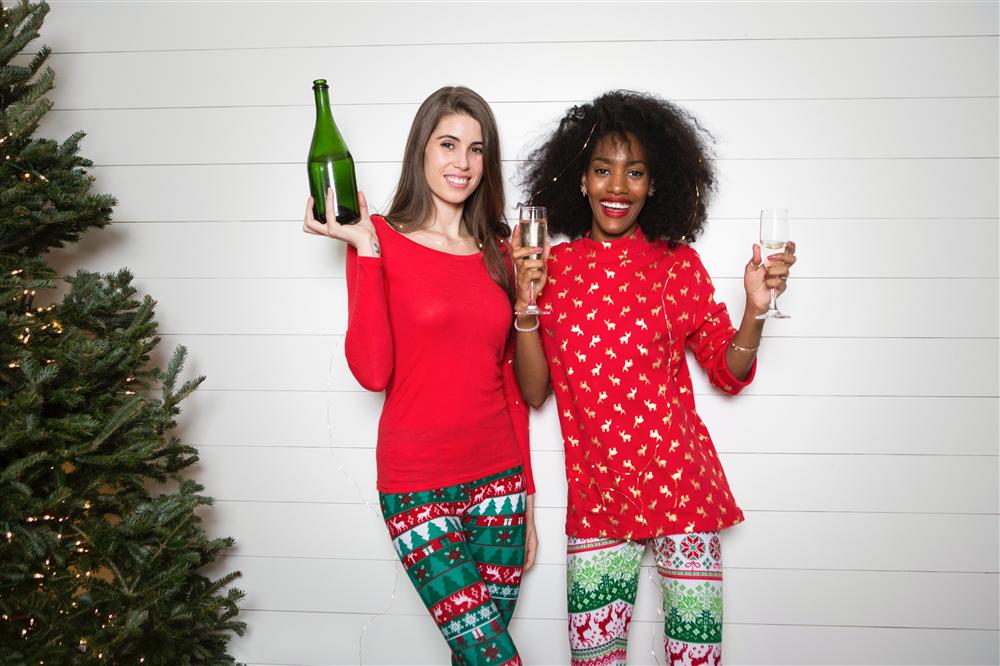 It's that time of year again! The holidays are here, and it's time for a relaxing, stress-free season--unless you've put on a few pounds since last year's pictures, found out your little black dress is a bit too tight, or have that one cousin who always has to point out her smaller waistline (Carbs are ok sometimes, Karen!). Don't worry. With the right body shaper undergarments, you can have a happy ho-ho-holidays without your belly reminding anyone of a bowl full of jelly.
You Mean Like a Granny Girdle?
No! Modern compression undergarments use innovative materials to shape and tone your body, eliminate bulges, and give you a little extra support, all while disappearing underneath your favorite ugly sweater. While there are still girdles, these are a far cry from old-school models, and they've been joined by women's compression shirts, tanks, briefs, and shorts to make sure you have options when deciding what body shaper works best for you. Odds are you've seen someone wearing body shaper undergarments recently, but they hide so well, you never knew.
Picture This
Holidays are all about the memories, but that doesn't mean you want everybody to remember you looking frumpy. This time of year offers plenty of opportunities to end up in front of the camera, whether you know it's there or not. So, let's take a look at some of the most common holiday events where shapewear would come in handy and the best style for each.
The Annual Christmas Card Or Newsletter - How do you make a bad picture worse? Send it to a hundred acquaintances. You know your picture really isn't that bad, and no one is going to say anything, but you've seen it. You notice, even if nobody else does. What the best body shaper works for here is giving you a toned, relaxed appearance. You want something that fits comfortably under your outfit and feels natural to keep you at ease. Light body shaper undergarments with a cotton lining work perfectly to control your curves with comfort.
It's Party Time - As if watching out for mistletoe wasn't enough, you need to see and be seen, but you'd rather them see a little less of you. No matter how little that black dress, there's an undergarment that lets you dance the night away and look great doing it. A control brief or other women's compression undergarment that flattens the tummy while shaping the hips and buttocks gives you the lean tight curves you want to show off on the dance floor, without leaving any lines to ruin the office party picture page that will be on the internal blog by Monday morning.
It's All About Family - Everyone has that one aunt who will not stop with the pictures. Body shaper undergarments let you stay calm and relaxed as they snap away. An extended control garment, like a power shaper, gives you full coverage, knees to chest, for a comfortable, gentle flattening that looks great from any angle--all the angles--because there will be a lot of them.
A More Comfortable, Confident You
Holidays are a time of peace and forgiveness. Make peace with the camera thanks to body shaper undergarments that give you forgiving compression to minimize and tone your curves.